Our Kids Martial Arts Classes Offer Age-Specific Taekwon-Do Training For All Experience Levels
At Martial Arts Advantage, we are proud to help students all across Centerton and Bentonville build character skills for all aspects of life - and have fun in the process! Our Kids Martial Arts program includes age-specific Taekwon-Do training that surrounds students will classmates of their same age and skill level, helping them feel confident from day one.
Come see us today or follow the link below to book a Free Week Trial!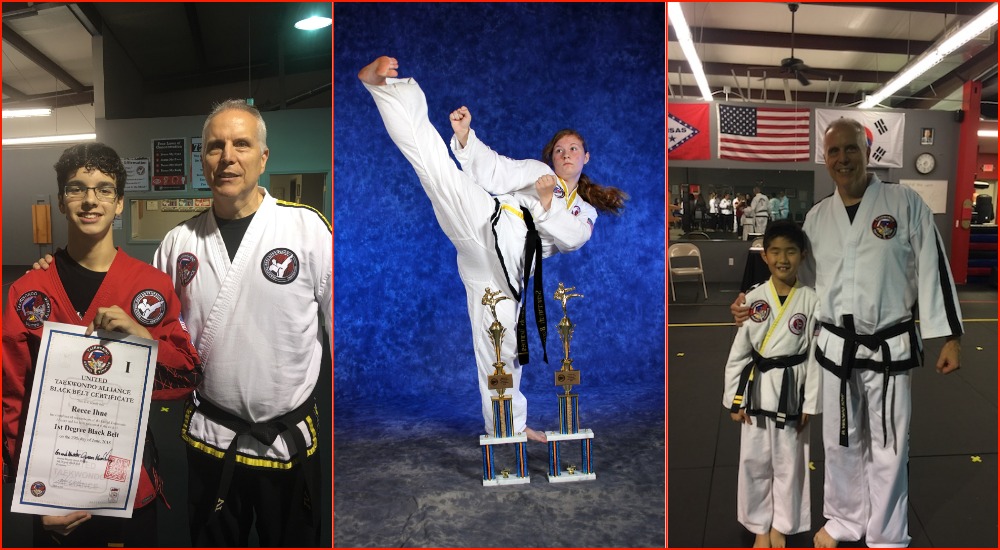 Our Kids Martial Arts Program Can Help Students Of Any Background Thrive
When your child joins us at Martial Arts Advantage, they'll learn the ins and out of Taekwon-Do and challenge their bodies every step of the way. Our team of instructors is dedicated to offering hands-on instruction and exciting training techniques that are scaled to meet your child's unique skill level.
Join us in Centerton today and take on:
Tiny Tigers (Ages 4-7): Our Tiny Tigers take on the most basic martial arts instruction with a focus on building balance, coordination, and attention to detail. We help students focus on the task at hand and enjoy the sense of accomplishment that comes with mastering a new skill.
Children's Martial Arts (Ages 8-12): Give your child an exciting way to set goals and learn how to dedicate themselves to achieving them. The children's program builds students up with a progression of instruction that increases in difficulty as your child masters each new skill.
PLUS, Our Kids Martial Arts Classes Are Helping Students In Centerton Prepare For All Aspects Of Life
We all know how much young students love challenging their bodies and learning new physical skills. But at Martial Arts Advantage, we're also committed to helping our students prepare for success in the classroom and into adulthood.
That's why our Kids Martial Arts program makes tools like discipline and respect a priority. We surround each child with positive role models and help them establish well-rounded character traits.
In no time, your child can learn:
Focus and attention to detail
Self-confidence in all aspects of life
Effective communication and conflict resolutions skills
Perseverance in the face of any challenge

Take The First Step Today! Our Kids Martial Arts Classes Have Something For Every Child In Centerton and Bentonville!
Are you looking for the best way to keep your child challenged and active and prepared for whatever life throws their way? Then come see us at Martial Arts Advantage in Centerton.
Our Kids Martial Arts classes are setting students across our community up for long-lasting success. Your child could be next.
Just fill out the short form on your screen to learn more today!